Mysore, the wonderful city of palaces and princely traditions and culture, is worth a visit throughout the year. The third most populous city in the state of Karnataka, it served as the capital of the Kingdom of Mysore from 1399 until 1956, ruled by the Wadiyar dynasty (however, Hyder Ali and Tipu Sultan were briefly, and famously, in power in the 1700s). The Wadiyars were major contributors to culture in and around the city, as will become evident as you read about the best places to visit in Mysore. Here are our top picks: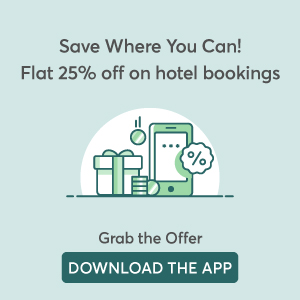 Quick Facts
Best time to visit: October to February is an ideal time to visit Mysore, because the temperatures are between 10 to 30 degrees Celsius. Perfect for sightseeing.
Nearest airport: Mysore airport
Nearest railway station: Mysore Junction
Travel recommendation: You could spend 4 or even 14 days here, depending on your interest level in the Wadiyar dynasty and/or wildlife.
Best heritage places to visit in Mysore
1. Mysore Palace
Mysore Palace is one of the most visited tourist destinations in the state of Karnataka. With an architectural style that can be aptly described as Indo Saracenic, the Mysore Palace has an intricate style of domes that inspires awe in every visitor. As you stroll through the palace, you can practically visit the golden days of the Wadiyar dynasty that the palace once housed. During the festival of Dussehra, the palace is decorated and the rich heritage of the Wadiyar dynasty is brought to life once again.
Location: Chamrajpura, Mysore
Timings: Monday to Sunday 10 am to 5.30 pm. (Palace illumination timings: Sundays & Public Holidays 7 pm to 7.45 pm)
Entry Fee: Adults Rs.50, Children Rs.30  
2. Lalitha Mahal
The Lalitha Mahal is the second largest palace in Mysore. Set on a ridge overlooking the beautiful valley, at the foot of Chamundi Hills, this magnificent palace was built in the year 1931 for special guests of the Maharaja. The Lalitha Mahal now offers a grand experience, offering the experience of living like royalty in an actual palace.
Location: Lalitha Mahal Palace Road, Mysore
Timings: Open 24/7
Entry Fee: Like any other hotel there is no entry fee; however staying at the hotel or dining there might cost you a royal burn in your wallet!
3. Srirangapatna
Srirangapatna is a rocky island town formed by the Cauvery River. This made it significant from a military as well as a religious point of view. Srirangapatna was the citadel of Mysore Kingdom for many decades. The monuments at Srirangapatna will soon be UNESCO World Heritage Sites. See it before it becomes an even more crowded attraction for tourists in Mysore.
Location: Mandya District
Timings: 9 am to 6 pm
Best Religious Places to Visit in Mysore
4. Chamundi hills
Chamundi Hills is a major landmark of Mysore city, visible from almost anywhere in the city center. The template at the peak, called Chamundeshwari temple, is an important temple in Mysore. A temple of Goddess Chamundeshwari, a deity of the Mysore royal family and Mysore, it can be reached by climbing an ancient stone stairway of over 1000 steps. Located only 13 kilometers from Mysore, you can either take a bus or hire a taxi to the hills.
Location: Chamundi Hill Road, Mysore
Timings: 7:30 am to 9:00 pm
5. Talakadu
Talakadu is situated on the banks of the river Cauvery, around 45 kilometers away from Mysore. The area is steeped in legend and is known for its temples, buried under sand dunes. It is said that a queen cursed the land to be forever buried in sand before taking her own life. These sand-covered temples, situated on the banks of the Cauvery, are excavated once in 12 years for special worship. Undoubtedly one of the best places to visit when you're in Mysore.
Location: Mandya District
Timings: The ideal time to visit is during the day between September and February.
6. Melukkote
Located in the Mandya district, Melukkote is considered a sacred place in South India. It has several temples and its festivals attract tourist from across the country. Folk dance, ethnic cuisine, and several cultural activities make it an exciting destination to e explore. Melukote is also famous for its wildlife sanctuary that initially housed only wolves, but now keeps leopards, jungle cats, langurs, bonnet macaques and pangolins. Because the location has beautiful, scenic areas, Melukote is also a popular location for film shoots. Travel here from Mysore by taxi or bus.
Location: 51 km from Mysore
Timings: Not applicable
7. St. Philomena's Cathedral
Initially, a small church built in 1840, it gained its present form in 1933 during the reign of Maharaja Krishnaraja Wodeyar IV. This is the second largest church in Asia and is known for its impressive stature – its architecture in the neo-gothic style. Believed to be designed by the French artist Daly, the cathedral is seen as a symbol of the religious harmony that exists in Mysore.
Location: Ashoka Road, Mysore
Timings: Mon to Sun 5:00 am to 6:00 pm
Best Wildlife Spots in Mysore
8. Bandipur National Park
Bandipur is located in Gundlupet taluq of Chamarajanagar district, around 80 kilometers away from Mysore. It is nestled right in the heart of the western ghats, within the breathtaking Nilgiris. Bandipur National Park, along with the adjoining Nagarhole National Park, Mudumalai National Park, and Wayanad Wildlife Sanctuary, forms the Nilgiri Biosphere Reserve, making it the largest protected area in southern India and largest habitat of wild elephants in South Asia. Spending time here is an ethereal experience like none other. Getting there by taxi or bus is easy and would take around three hours.
Location: Chamarajanagar District, Bandipur
Timings: 6:30 am to 8 am and 3 pm to 10:30 pm (for safari)
Entry Fee: Rs.300 for Indians and Rs.1500 for foreigners
9. Mysore Zoo
Over 125 years old, Shri Chamarajendra Zoological Gardens, or Mysore Zoo, is famed as one of the oldest and the largest zoos in India. The zoo houses elephants, anacondas, zebras, crocodiles, lions, tigers, baboons and other animals and is known for its breeding programmes.
Location: Ittige Gudu, Mysore
Timings: Wednesday to Sunday 8:30 am to 5:30 pm, Monday 8:30 am to 5:30 pm, Tuesdays closed.
Entry Fee: Monday to Friday, Adults Rs.50 & Children Rs.20; Saturday & Sunday, Adults Rs. 60 & Children Rs.30.
10. Nagarhole National Park
Nagarhole National Park, also known as Rajiv Gandhi National Park, is located in two districts of Karnataka, namely Mysore and Kodagu, and spread over a vast area of land 80 kilometers away from Mysore. The park was once a royal hunting reserve. Nagarhole was converted into a sanctuary in 1955 and declared the 37th Project Tiger Reserve in 1999. It is part of the Nilgiri Biosphere Reserve. Over 250 species of birds are found at Nagarhole National Park, so don't forget to take your camera along.
Location: Madikeri Road, Hunsur
Timings: Park Timings: 6 am to 6 pm, Safari Timings: 6 am to 8 am and 3 pm to 5 pm
Entry Fee: Rs. 300 for Indians, Rs. 1200 for foreigners
11. Ranganathittu Bird Sanctuary
Ranganathittu is one of the largest bird sanctuaries in South India. Spread over a large area, Ranganathittu is located at a distance of 19 kilometers from Mysore city. Lying on the banks of River Cauvery, it is home to a variety of bird species. Comprising six small islands, the location was declared a bird sanctuary in 1940. There's also boating once you've had your fill of bird-watching. The sanctuary is easily accessible by road. Hire a taxi or travel by bus. It is 19 kilometers from Mysore city and just 5 kilometers from Srirangapatna.  
Location: Near Brindavan gardens, Krishnarajasagar Dam Road, Mandya
Timings: Monday to Sunday 9.00 am to 6.00 pm
Entry Fee: Indian Adults Rs.50, Children Rs.25, Foreigners Rs.300
Most breathtaking places to visit in Mysore
12. Karanji Lake
Karanji Lake is another popular tourist attraction. Situated at the foot of Chamundi Hills, the lake was built by the Mysore king as a source of drinking water for residents. Today, it is maintained by the Mysore Zoo. It is the largest lake in the state of Karnataka occupying a total area of around 90 acres. A gorgeous water body surrounded by lush greenery, Karanji Lake is surrounded by a nature park which includes an impressive walk-through aviary and butterfly park.
Location: Ittige Gudu, Mysore (Adjacent to the Mysore Zoo)
Timings: Wed to Sun: 8:30am to 5:30pm, Monday: 8:30am to 5:30pm, Tuesday: Closed
Entry Fee: Rs.10 per person for adults, Rs.5 per person for children (5 to 15 yrs) and senior citizens, Rs.10 for still camera, Rs.25 for video camera
13. Brindavan Gardens
The Brindavan Gardens are located just a level below the Krishna Raja Sagara dam and is undeniably one of the best terrace gardens in the world. It has a botanical park and a world of plant varieties for nature-lovers to savor. Go for a boat ride in its lake or watch the musical fountains dance during the shows scheduled in the evenings.
Location: KRS Dam Road, Mysore
Timings: 5:00 am to 6:00 pm
Entry Fee: Adults Rs.15, Children Rs.5
14. Shivanasamudra Falls
Situated on River Kaveri, Shivanasamudra is a popular weekend picnic spot for residents of Bangalore and Mysore. The island of Shivanasamudra divides Kaveri River into two parts that form two beautiful waterfalls, named Gaganachukki and Bharachukki. The currents here are quite strong and the gorge is quite deep making for an awe-inspiring natural display. Location: Mandya District
Timings: Between September and January, all day long
Other Important Places of Interest in Mysore
15. Government Silk Factory
Mysore Silk, one of the most famous kinds of silks in India, is exclusively made in this city of palaces. Started as a way for the royal family to have easy access to good quality silk, the factory now exports to several countries around the world. Of course, it's available at the cheapest here, which is why the showrooms are usually pretty crowded.
Location: Mananthody Road, Mysore
Timings: Monday to Saturday 7:30am to 12:00pm and 12:30pm to 4:30pm
16. Railway Museum
Established in 1979 by the Indian Railways, Mysore Rail Museum is the second museum of its kind, after the National Railway Museum in Delhi. Also known as Chamundi Gallery, it houses a range of pictures and paintings on the development of the railways and the rail lines. You can witness the luxury and grandeur with which royals used to travel or get up close to vintage locomotives.
Location: Krishnaraja Sagar Road, Near Mysore Railway Station, Mysore
Timings: Tuesday to Sunday 10:00 am to 5:30 pm. Monday closed.
Entry Fee: Adults Rs.15, Children Rs.10 (Video Cameras Rs.30, Toy Train Rides Rs.10)
17. GRS Fantasy Park
GRS Fantasy Park offers an entire day of fun and adventure, with a wide range of world-class rides, including water rides. If there's one way to convince your kids to come along to Mysore, this is it. The park is easily accessible, being just a few kilometers from the main city; there is also a shuttle service between the park and Mysore at regular intervals.
Location: Off KRS Road, Metagalli, Mysore
Timings: Monday to Sunday: 10:30 am to 6 pm,
Entry Fee: Adults Rs. 699, Children Rs.599
18. Government Sandalwood Factory
At the Government Sandalwood Oil Factory, the tourists are given a tour of the various processes involved in the purification and production of sandalwood oil from sandalwood. Indulge in some exquisite shopping at this venue as you learn more about the world famous Mysore sandal products. The sandalwood grown here is of a superior quality. The factory also shows how these different products are processed and readied for sale.
Location: Ashokapuram, Mysore, Karnataka
Timings: All days of the week except Sunday 8.00 am to 5.00 pm
Mysore has a wide variety of sights, scenery, and spectacles to offer every traveler. Whether you want to lounge in the lap of luxury, explore new terrain, get spiritual or look into India's rich history, Mysore has something for everyone. What's your idea of the perfect holiday? Have you been to Mysore? Tell us best part of your trip and share your tips with us and other travelers in the comments below.