Taj Mahal is undoubtedly the epitome of tourism in India, Agra attracts hordes of tourists from all over the world seeking a glimpse of the monument. For those who think that this magnificent city is just restricted to its architectural marvels, they could not be more wrong. Agra is a shopper's paradise, and if shopping excites you, then you are sure to be spoilt for choice. With changing times, markets have changed, and the shopping places in Agra have a lot more to offer. Abound in bustling markets, Agra showcases some of the finest handicrafts, embroidered garments, studded jewelry and leather goods. The city is overflowing with markets, departmental stores, retail outlets, emporiums and busy local bazaars. As you stroll along the bylanes in bazaars, you will see that the streets are overflowing with choices, making this city a shopper's haven.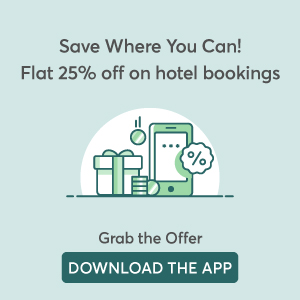 A Shoppers Haven: Best Shopping places in Agra
Apart from the Epicureans and historians, Agra has a plethora of options for discerning shoppers who are looking for exquisite products and rare finds. The choice is wide-ranging, and it may be advisable to have lots of space in your bag because you will not be able to resist shopping. Whether it is street shopping in Agra or looking for what you need in retail outlets, you sure will have plenty of fun. Here is an exhaustive guide to the best place for shopping in Agra:
The Taj Mahal needs no introduction. There is more to Agra than this iconic monument and a spate of heritage sites.
Move away from the malls and experience the many 'Bazaars' in Agra
Sadar Bazaar
Located right in the heart of the city with proximity to the Taj Mahal, Sadar Bazaar is a bustling market. One of the best shopping places in Agra, hundreds of tiny shops share space alongside newer and bigger brands. In this marketplace, you can enjoy street shopping in Agra and can buy everything from ethnic clothes, leather goods, shoes, and accessories. Known for its handicrafts, this is also the ideal place to purchase marble inlay products like table tops, coasters, boxes, vases and even a souvenir of the Taj itself. You could also buy hand-woven rugs mats and carpets in every design, rates and finish in this market. A trip to Agra would be totally incomplete without exploring this lively market.
Kinari Bazaar
One of the busiest and most crowded shopping markets in Agra, Kinari Bazaar is another set of bylanes with shops and more shops. It can get so crowded that vehicle entry sometimes becomes difficult and this very aspect makes this market so charming and interesting. Replete with the old Agra charm, this market is well known for shops selling gold and silverware, clothes, gorgeous carpets and other knick-knacks. Lined with chaat shops, you can munch on delicious food while you shop. It can't be more fun than this!
Raja Ki Mandi
An old locality in Central Agra, Raja Ki Mandi is a sheer treat for shopaholics. A one-stop destination for tourists and locals alike, Raja Ki Mandi is one of the best shopping places in Agra. You can find great bargains for clothes, shoes, trinkets, accessories, religious items and so much more.If you like street shopping in Agra, then this is the place for you and while you're there, do not forget to bargain with the shopkeepers. An interesting place in the market is Bhajan Lal's restaurant cum shop that sells lip smacking chole bhature along with his commercial wares. A must try!
Naulakhkha
This bazaar sells almost everything and anything. To enjoy street shopping in Agra, this place is a worth a visit. Located adjacent to Sadar Bazaar, Naulakhkha is a sought-after market both among locals and tourists for obscure and unusual items. In this market, you may find things that are available nowhere else and is also a great place to procure superior quality material for arts and crafts.
Shahganj Bazar
This is one of the more recent shopping markets in Agra although it is quite sought after. Bustling with shops that sell quality wares right from the tiniest of household utilities, clothes, bags of all kinds to shoes, it has it all. You can buy things at throwaway prices here so look out for great deals when you visit here. It also houses the best vegetable market in Agra.
Subhash Bazaar
One of the best shopping places in Agra, this place can raise your style quotient. In this market, you can find striking and stunning silks that you can adorn yourself with and even buy a few gifts for friends and family. It is also a great place for street shopping in Agra and be assured you will find hidden gems here, just need to have the eye for it and have great bargaining skills.
Subhash Emporium
This store is the perfect destination for all sorts of marble products that one wishes to buy. The shop is a delight for marble lovers and is one of the best shopping places in Agra. Subhash Emporium is a live exhibition of the rich heritage and skill of Agra seen through its display of master craftsmanship in stone handicrafts. A tad more expensive than the other stores but the high-quality marble stone and intricate detailing makes it worth the splurge.
Shilpigram Crafts Village
This place is simply marvelous. It combines the very best from all over and curates them in a stunning ambiance which reflects the stunning heritage and culture of the land. Shilpgram is perhaps the best shopping market in Agra, it is set in 11.5 acres and is a crafts village with an open-air emporium showcasing genuine and unique artifacts that are otherwise not available in the local markets in Agra. Add some splendor to your home or wardrobe by shopping here. Take you pick from leather goods, brassware, lamps, metal ware, marble inlay products, stunning carpets and rugs and so much more. Delight yourself with all the goodies and spend the whole day here shopping away to glory.
When visiting Agra, make sure you keep time aside to stroll through its various markets to get a feel of this city. Apart from beautiful memories, there is plenty to take back home from here, and you can fill your bags with exotic souvenirs, leather goods, beautiful marble home décor products and so much more. Visit the best shopping places in Agra for an experience that will be hard to forget. Indulge in some retail therapy, and do share your experience with us.