Most people associate Munnar with just tea plantations and mountains. While, yes, there are lakes and watThe Best Street Food in Munnar Will Give You Food for Thoughtrfalls too, but did you know Munnar had a pretty good street food culture as well? Some of the best street food in Munnar is served in tiny joints. These shops, or stalls, may not come with fancy signage, but the food they serve is delicious. It also helps if you ask the locals to direct you to some of the best eateries that serve the local cuisine.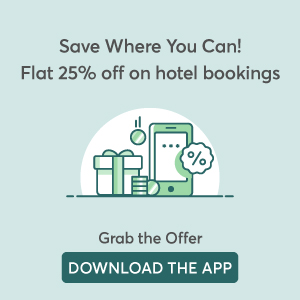 Grub hopping for some of the best street food in Munnar
If you are a food enthusiast, it is important to sample the local fare a new place has to offer. Most people make the mistake of sticking to tried-and- tested cuisine; food they are used to eating on a daily basis. It is always important to experiment. Here are some of the places that serve the best street food in Munnar:
1. Journey of a foodie- Post Office Road
Before sunset, Post Office Road (where all the action happens) may look like any other street across any other Indian hill-station. However, when the street lights come on after sundown, it changes into a food lover's paradise. Kitchens on wheels start coming out to take their place. The street starts emanating a beautiful aroma, punctuated by a host of different spices. The aromas will be enough to lead you to the nearest food stall for a taste of the local fare. The local fried rice with meat and egg is a standout. It might not be as good as the Chinese food you get at top restaurants, but it sure does taste good.
2. Busting stereotypes
The cuisine from Kerala does not only include idli and dosa. There is a host of other street food options, especially in Munnar. One can always try out Appam with Stew. Appam has a soft and thick centre, with the paper being thin on the outside. It is essentially a rice pancake that one can pair with almost anything. In a typical Southern stew, your spoon will come across chunks of chicken or meat bathed in beautifully spiced and dreamy coconut gravy.
3. More flavours, more food
Puttu and Kadala Curry are another must try. Puttu is a cylindrical steamed rice cake cooked with coconut shavings. It is a popular breakfast dish, not just in Munnar but in other parts of Kerala as well. It is usually served with kadala curry (black chickpeas/kala chana). However, it can also be paired with ripe bananas and grated coconut.
4. Aroma and bite
If you look diligently enough, you might come across Idiyappam with Egg Curry. Idiyappam, also known as noolappam, is made of rice flour, salt and water. A number of thin strands or sevai are entwined together to make to make it. Its plain texture is what makes it versatile and allows it to be paired up with any type of curry. However, it goes best with egg curry.
5. Fiery feast
Nadan Kozhi Varuthathu aka Spicy Chicken Fry is also a must try. It is easily one of the best food in Munnar. As mundane as chicken fry might sound, this version is delicious. It is usually served on a banana leaf, with the chicken fried with onion, garlic, chilli, coriander and vinegar. However, be warned. This fiery feast will have you coming back for more.
6. Beefing up your appetite
Naadan Beef fry or Kerala Style Beef Fry and Malabar Parota is another famous food in Munnar. It might not be readily available at all street stalls, but certain shops will definitely serve the meat. The dark hue of this dish reflects the depth of its almost paralysing flavours. The beef is well cooked and generously coated with curry leaves and mustard seeds.
7. Something fishy
The Kerala style Fish is something you should not miss out on. While the big eateries serve this dish, it is the local shops that provide the authentic taste. Don't mistake this for just another fish curry, because it's absolutely sensational. The flavour of coconut and cocoum, also known as kudampuli, take this dish to the next level. Tourists are advised not miss the seafood served in Munnar.
8. Vegetarian Fare
Vegetarians have the option of choosing a typical Kairali thali served on a banana leaf. It comprises of a vegetable pachadi (salad), elaneer payasam or tender coconut kheer, mezhukkupurattai or mixed vegetable stir fry, mixed vegetable thoran, puli enji, rice with sambhar and rasam, among other items. All these dishes are cooked using coconut oil and garnished with crushed coconut.Street food in Munnar need not be restricted to just non-vegetarian options.
9. Food fix at Rapsy Restaurant
A visit to Munnar is never complete without stopping by at Rapsy Restaurant. While on a backpack trip with a tight budget, this eatery is your answer to delicious food at affordable rates. The price for Rapsy's famous paratha or biryani begins at just Rs 50. You can tuck into some of their specialities here, including Spanish omelette, Israeli shakshuka (eggs with tomatoes and spices) and Mexican salsa.
10. Meat overload
Munnar is a hub of non-vegetarian food. The Malabar parotta and rice are accompanied by beef, fish and meat preparations. If you want to taste the best local non-vegetarian food, make your way to Mezbaan Hotel, as well as the slightly upscale Silver Spoon restaurant. You also have the option of visit Thattu Kada, which only opens in the evening. This eatery opens at 6pm and functions till 1am.The food here is piping hot complemented with an amazing decor.
The best street food in Munnar is not found in fancy restaurants. It is found in stalls that line most of the busy roads in the city. Try to pack in as much food as you possibly can over the course of your stay. After all, what's a holiday without putting on some extra weight? Do you have a few recommendations of street food one can sample in Munnar? Let us know in the comments below.