Like any other street foods in India, Goa has an extensive repertoire when it comes to the spicy sea dishes of the heavenly beaches. This place is located in the Western part of the country in Maharashtra, Panaji being its capital. Every year a flock of people visit this area because of its view and the flavours of the authentic seafood dishes.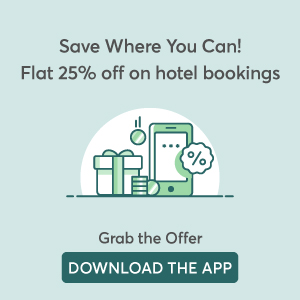 Besides the exotic beaches, the historical buildings and the pomp of the city, there is some street food in Goa that you should try if you are looking for a complete experience. This enthralling locale will engross you in a dilemma whether to choose the Goan sea dish or the normal dishes cooked in a dissimilar style. Without wasting much time, check the list of the best street food in Goa along with where to sample them.
1. Mouth Watering Chops And Pav
Goan chops and pav are next to none when it comes to delectable ready-to-eat snacks. If you are staying somewhere near Candolim, then you should definitely hop to this place where you will find delicious chops, chicken drumsticks, the egg loaf, the popular Egg Burgi, and the Vada pav that is quite different from the ones you have had in other places.
The secret ingredient of the recipes is still unknown. This shop is a gathering place for Goans since 1989. It is run by a family and has gathered quite a number of regular customers over the years.
2. The Juicy Lobsters
You can never afford to miss out the best sea foods from the shacks if you are in Goa. Zeebop restaurant is located exactly near the central coast in Utorda. It offers cooked sea creatures like prawns and lobsters fresh out of the sea. The sprinkled chilli peppers along with Goan spices elevate the cuisine to that of any five-star hotels you can think of.
This is a popular place thanks to traditional dishes such as the giant lobsters. There are various other options that make this place one of the best food places in Goa. If you could spell out any seafood that you want to try out, there are maximum chances that the dish will be there on the menu card.
3. The Organic Loaf And Italian Pasta
Ranked among the famous street food in Goa, is the Italian pasta which has its own significance. Try it out at this amazing place which always has something different and unique to offer to their tourist visitors. German bakery is located in Anjuna Beach and is mostly known because of its Italian dishes and the tasty organic bread.
As the name suggests, they have tried to recreate the ambience of Deutschland and the serene view from the restaurant.  If you want to experience something superlative, then this place is a must try.
4. Xacuti
This is a popular dish in most Goan restaurants. This recipe has a unique taste since it is a blend of various flavours. It incorporates seafood like prawns and even mutton or chicken with the best of Goa's authentic spices. Ashok restaurant offers this dish in a country style.
Though Xacuti is offered by many other restaurants and stalls, the preparation of this restaurant is unlike any other food junctions. If you want to relish this special item, then you should definitely visit this place near the post office in Dr. Dada Vaidya Road.
5. Chicken Shawarma
Among all the shawarma stalls present in the city, Daniel Sequeira's Shawarma Stall tops the list as one of the best food places in Goa. Shawarmas are made from marinated chicken thigh pieces dipped in many other ingredients that lift the taste of the recipe.
Visitors and Goans especially who craves for non-vegetarian dishes run to this place as Chicken Shawarma is also regarded as one of the famous food in Goa.
6. Cutlet Bread
Umao Fast food centre located on Pinto Road delivers a favourite Goan street snack- the Cutlet bread and beef and mutton Xacuti stuffed in bread and served with a layer of spicy Goan gravy and mayo. Tourists who come to visit this place also choose to have the delicious Fish chops, and the xacuti dishes made by the owner of the stall.
Though the stall is compact and small, it delivers amazing dishes at a low price. If you travel Goa and you don't have the famous Cutlet bread made in Umao, then your trip is surely incomplete.
7. The Goan Kebabs
Alankar theatre Food Stall located in Mapusa offers a wide range of delicacies like Manchurians, Goan noodles, and the breathtaking butter chicken. This place is well lit and offers a great portion of food at pocket-friendly prices.
This place is a must if you want to have snacks on the beach. This is a very old shop which has made earned a reputation for itself thanks to the many special dishes on its menu. Don't miss out this opportunity to experience local flavours.
Street food in Goa is a combination of fiery spices and fresh ingredients. While it is a treasure trove for non-vegetarians, the options for vegetarians are rather limited. While you are sampling the streets of Goa, make sure you try the Goan sweets Dodol, Baath, kulkuls and much more. Indulge in the flavours of Goa, and do share your culinary journey with us!