Winter is coming and it is the perfect time to visit a desert land. Fancy some Jaipur anyone? From ethnic artifacts and traditional fabrics, shopping in Jaipur has evolved into a kitschy ritual for shopaholics. We have a list of best places to shop in Jaipur and also what to buy in Jaipur.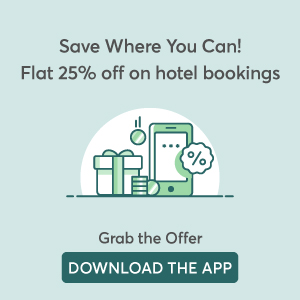 Being the tourist magnet that it is, most of Jaipur's main attractions are surrounded by stalls selling inexpensive souvenirs and local artefacts.
Find out the famous things to buy when shopping in Jaipur:
1. Blue Pottery
An artefact in blue pottery is synonymous to Jaipur. It could also be a great gifting option.
Image source: gaatha.com
2. Puppets
What screams Jaipur more than a puppet? These will make excellent decor items around your home!
Image source: cityofjaipur.com
3. Block-printed textiles
The block-printed fabrics are a specialty of the region and you can buy some high quality linen here.
Image source: india1001.com
4. Turban
Buy a bright-hued Jaipuri turban for a colourful reminder of your trip to the city.
Image source: fineartamerica.com
Where to buy: All shopaholics should head to M.I Road which is Jaipur's equivalent of Connaught Place
5. Lac jewellery
Colourful, budget-friendly and ethnic, what more would you need as a souvenir from Jaipur?
Image source: gaatha.com
Where to buy: Johri Bazaar is known for its gems, jewellery and clothes.
6. Meenakari work
Intricate, delicate and beautiful, these will adorn your homes and your heart like nothing else!
Image source: dsource.com
7. Bandej work
People of Jaipur seem to love to add colour in everything to fight their drab desert surroundings. Try their Bandej!
Where to buy: Ganpati Plaza on MI Road is one of the oldest and best shopping places in Jaipur. 
8. Miniature Paintings
These speak volumes about the Rajasthani culture. Take back a scroll of ethnicity home with these paintings.
Image source: dollsofindia.com
9. Leather Goods
Several leather goods from footwear to bags adorn every street shopping area in Jaipur. Buy them for yourself!
Image source: indiadestinationsblog.com
Where to buy: Nehru Bazaar and Badi Chaupar near the Hawa Mahal are the most popular Jaipur street shopping areas.
10. A silk razai or quilt
If you're planning to buy only one thing that speaks of Jaipur's desi design, buy a silk razai. The quilts here are one of the most prized possessions you could take back.
Where to buy: Bapu Bazaar has scores of shops selling home linen in an array of traditional prints. It will surely put an end to the question: where to shop in Jaipur?
We have you covered now! Scrape every last penny and get ready to bargain your lungs out!
Did you know we have many Treebo Hotels in Jaipur to take care of your stay for a place to crash after you exhaust all your energy shopping?
Find out where to eat out: Famous Food in Jaipur: Experience the city through its unique flavours