Who doesn't love Goa? But think of the overcrowded beaches, unreasonably high hotel tariffs and the excitement dies down considerably! If clean, deserted beach is what you are looking for, don't stick to Goa, remember India has a coastline that 7,517 km long. Explore these scintillating Indian beaches.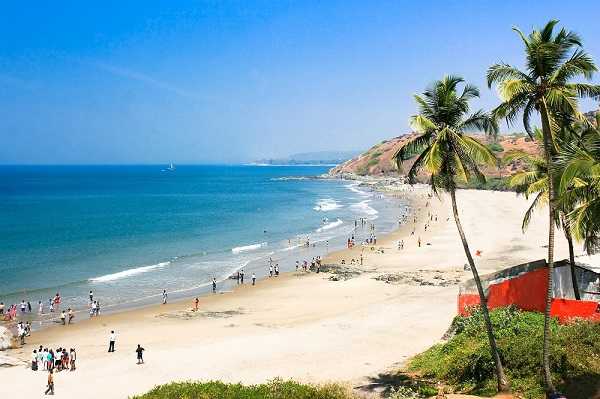 Here is our list of the best Indian beaches:
#1 Balighai, Odisha
Between Puri and Konark, the stretch of Marine Drive is not only scenic, it is dotted with small stretches of sands. The Balighai beach that can be reached through the Balighai sanctuary is maintained by Toshali Sands, a nearby resort. Since permit is needed to go through the sanctuary, it is as good as a private beach for the hotel.
#2 Bheemunipatnam Beach, AP
Just a few kilometres from the beautiful Rushikonda beach lies the town of Bheemunipatnam,  an erstwhile Dutch colony. It has a few remnants of historic buildings and churches and the beach here is a lot less visited than the other beaches of Vizag. The blue waters of the Bay of Bengal and the rocky beach make a good contrast.
#3 Talasari, Odisha
On the border of West Bengal and Odisha lies Talasari. Rows of swaying palms give this place its name. The stream separates the beach from the mainland when it is flooded and a boat is needed to get to the beach. The popular seaside town of Digha is only 10 km from Talasari, hence many tourists travelling to Digha visits this calm, peaceful beach as well. The place is still untouched by commercialization, which is its USP.
#4 St Marys Island, Karnataka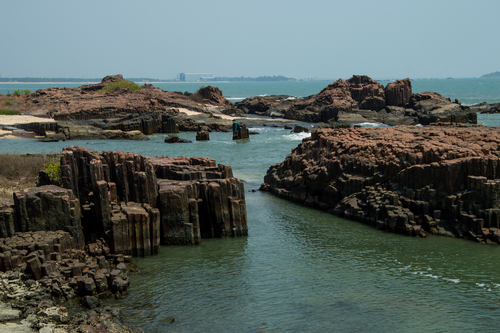 A 6 km boat ride from the town of Udupi will take you to the gorgeous shores of St Marys Island. Red crabs, coconut trees, hard to get rare shells and weird rock formation adds to the aura of this place.
#5 Kashid, Maharashtra
The beach that used to be pristine even a few years back, has got a party vibe now and it will strongly remind you of Goa. A number of shops here provide day beds, clothes, food and drinks. The white powdery sand beach is beautiful, lack of too many resorts nearby and the scenic road that leads to Murud from Alibaug makes this place more intriguing.
#6 Bakkhali, West Bengal
Critics might say Bengal has better beaches than Bakkhali, but remember we are taking the road less travelled? Hence, Bakkhali made it to our list. It is situated in one of those islands located in Deltaic Bengal. There is a 8 km long beach going from Bakkhali to Frasergunj, and it is not crowded at all except on certain holidays.
#7 Mararikulam, Kerala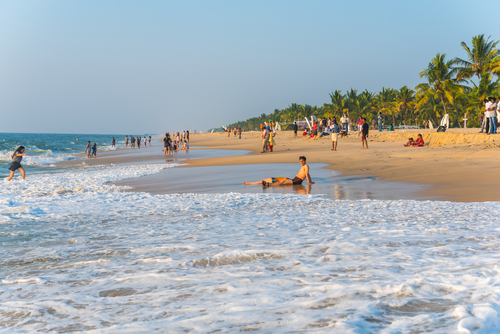 A small fishing village on the Malabar Coast, Maraikulam has one of those pristine beaches that Kerala boasts of. There are not many activities on the beach which is a blessing because you can laze around, do nothing, take a walk or ride a bicycle while here.
#8 Maravanthe, Karnataka
Maravanthe, a small fishing town 55 km from Udupi, has the beach that is considered by Outlook Travel as one of the prettiest in India. Tourism has still not flourished here much, but the government is trying to project it as a potential tourist spot, visit before rest of the world comes to know of this place!
#9 Radhanagar, Andaman
Often called the best beach of not just India but Asia too, Radhanagar Beach in Andaman is definitely the cleanest. The water is so clean that you can see under it even close to the shore.
#10 Lighthouse Beach, Kovalam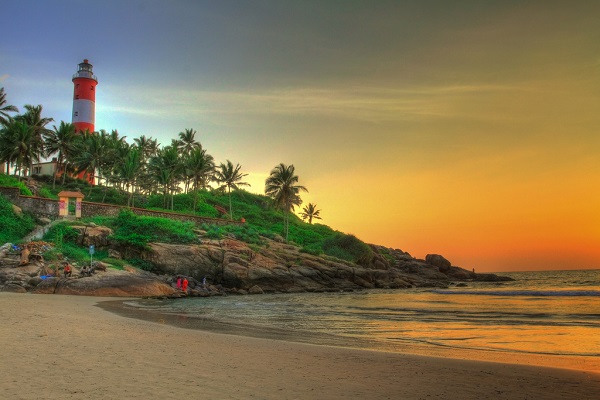 Neat, clean and cosy, this place must top your bucket list when travelling to Kerala. You can enjoy a host of activities like speed boating, surfing etc. You can book your Treebo in Kovalam here.
# 11 Om Beach, Gokarna
If you want to enjoy a peaceful time on an uncrowded beach, you have to head to Gokarna. Gokarna literally means shaped like a cow's ear. Isn't that interesting? Make sure to wait for the sunset view
#12 Dhanushkodi Beach, Rameshwaram
There's something about a beach that reminds you of the vastness of the world. The best place to muse about your existence, hands down will be the Dhanushkodi beach. A quaint destination off the tourist radar, perfect for soul searching. Also, this is the place where legend states Lord Rama built a bridge to Srilanka from!
#13 Muttom Beach, Tamil Nadu
Only 32 km from Kanyakumari lies an offbeat beach, Muttom. Golden sands, rocks and hues of green adorns the beach and the sunsets here are to die for says many.
#14 Paradise Beach, Pondicherry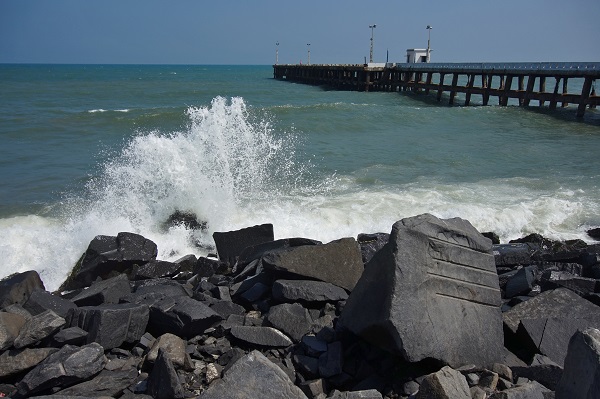 If there is one place that can give Goa a shoulder to shoulder competition, it must be Pondicherry. Though the Rock Beach is more popular here nothing beats the serenity of the Paradise beach. It is beauty at its best.
#15 Varkala Beach, Varkala
Varkala is a popular tourist destination in Kerala. The Varkala beach is extremely peaceful and clean. It is an absolute must-visit. There are many eateries and even a flea market for tourists to pass time here.